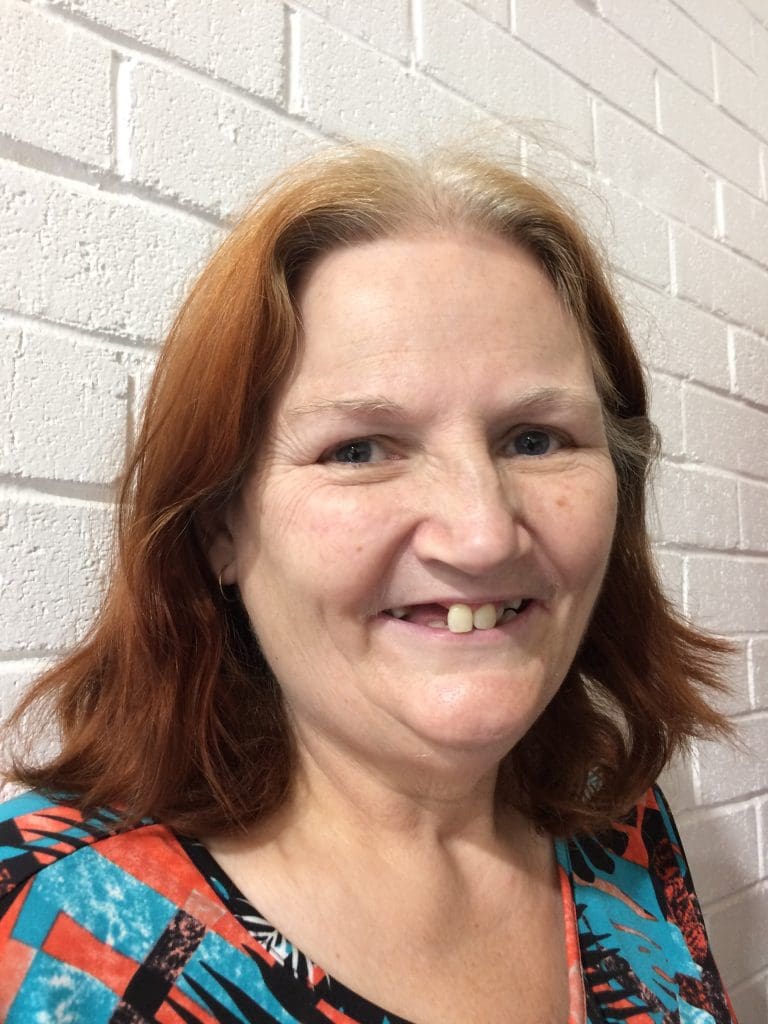 When Lorraine connected with the Vinnies NSW community-based arts hub, 'Creative Space', NSW was in the middle of the 2021 Covid-19 lockdown. The pandemic had deeply intensified the impact of her mental illness, "I was trying to climb out of a depressed state, which was because of my Bipolar. The (Covid-19) pandemic seemed to give me a real sense of dread", Lorraine describes. Maintaining her wellbeing and sharing her lived experience of mental illness with others were important goals for Lorraine. "One of my passions, is to be able to encourage others; to help them to be able to live their best lives. I personally want to strive for being the best ME I can be", she explains.
It was through a connection with one of the Creative Space facilitators that Lorraine discovered the Creative Space program. She started attending the 'Making from Home' Creative Space online Zoom workshops, which were designed for people (known as 'makers') to create art, develop their artistic skills and share a laugh and a chat with others. Attending the workshops quickly enabled Lorraine to restore her sense of wellbeing and purpose. She described the first workshop as "Invigorating - I didn't think I had anything in my soul that was arty". Making art and connecting with others had also given her a sense of hope, "Creative Space gave me a reason to get up in the morning".
Lorraine continued attending the workshops throughout the lockdown and made several artworks, including a beautiful paper dragon fly mosaic. Her artwork will be featured at two gallery exhibitions as part of International Day for People with Disability celebrations. This includes a pop-up gallery at the Creative Space (Bowral) and at the 'Creating and Thriving' art exhibition being hosted by Wingecarribee Shire Council. Lorraine adds that the online workshops have not only encouraged herself, but others who attended. She also describes that motivation and encouragement from others are two key ingredients to maintain wellbeing. She describes that without these things, it is like "a train sitting at Central station, waiting for its passengers, going nowhere."
When asked what she would say to someone considering attending the Creative Space, Lorraine wrote a beautiful acrostic:
'Creative Space' is: Creative, Respectful, Everyone is welcome, Accepting, Teaching, Inclusion, Very informative, Expression, Sharing, Participation, Achieving, Calming, Enthusiasm.
The NSW Creative Space runs regular workshops online and face to face from its location at Units 6-7 'The Village' Kirkham Road, Bowral NSW. For details regarding upcoming events, please visit the Vinnies NSW Disability Services website.
For further information about the Creative Space please contact Tania:
Phone: 0417 847 492
Email: tania.mcinnes@vinnies.org.au
Or follow on facebook + Instagram @CreativeSpaceSouthernHighlands