A Vinnies NSW Support Coordinator gets that life can take many directions.

We'll make your NDIS plan work for you, so you're heading in the direction you're choosing.
Depending on your disability and personal situation 'Support Coordination' or 'Specialist Support Coordination' may be funded in your NDIS Plan. The aim of these services is make sure your NDIS plan supports you to achieve your goals. This means you are connected to, and accessing good supports. This includes support from family and friends, your community, government services and disability service providers.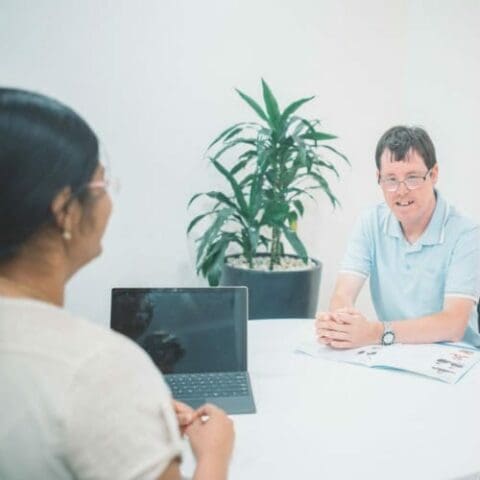 Vinnies NSW Support Coordination Services
A Vinnies NSW Support Coordinator is committed to seeing your NDIS plan put to action and working for you. We are here to get to know you, genuinely listen and get creative about how you can be best supported to live your life.
We support you to:
Understand and use your NDIS plan
Access providers that offer you quality and 'value for money' services
Build strong and meaningful connections in your community
Access government services
Strengthen your capacity to be more independent
Involve people in your life who are important to you, such as your family, friends and carers
Decide when and how you want to access support